De Grey is rapidly growing one of Australia's most exciting new gold discoveries at Hemi within our 1,500km2 Mallina Gold Project.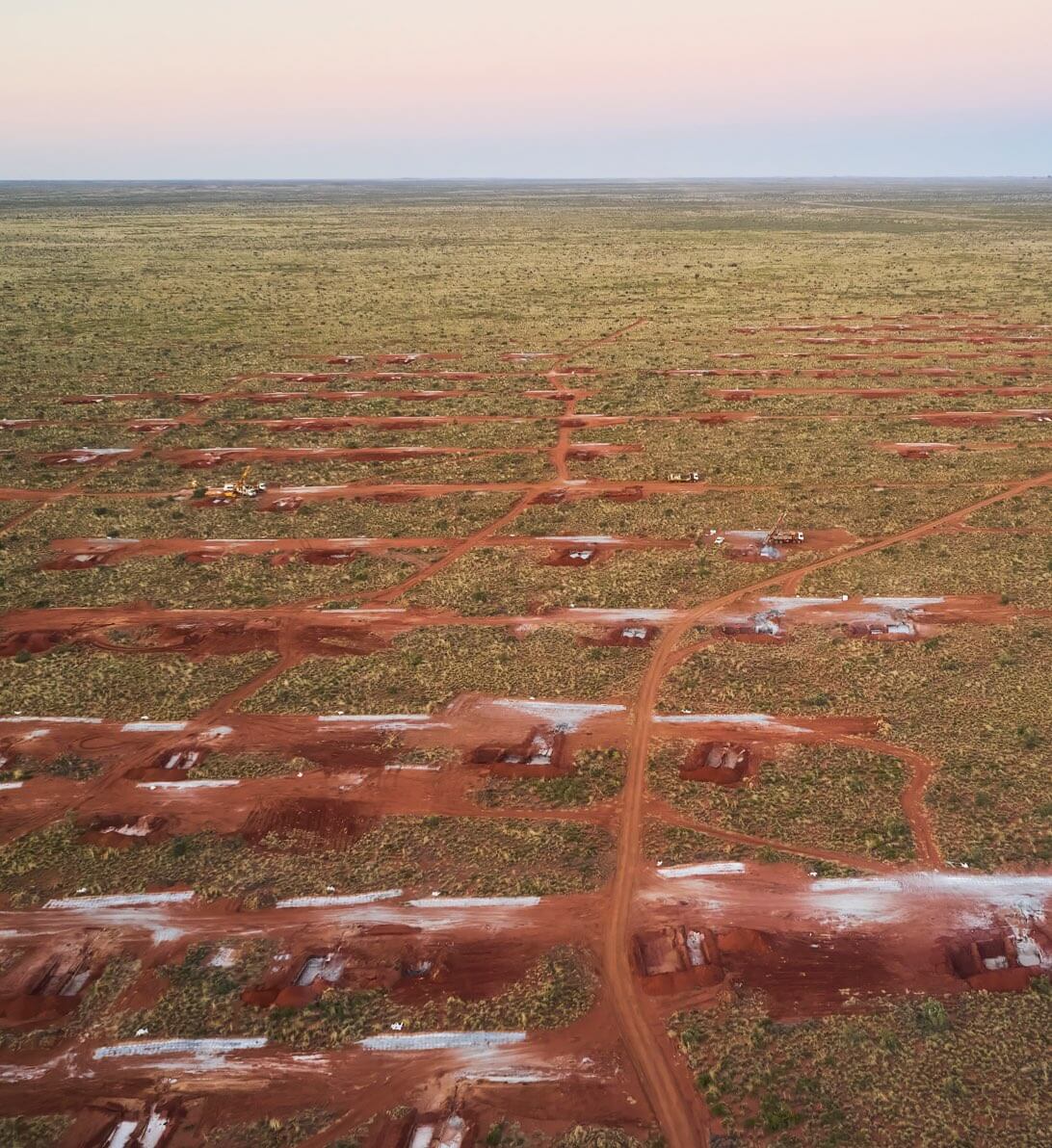 Our primary focus is the 100% owned Mallina Gold Project in the Pilbara region of WA. In late 2019, we made a large scale, high value, near surface gold discovery at an area called Hemi.
The Hemi discovery is an intrusion-hosted form of gold mineralisation new to the Pilbara region and shows a scale of mineralisation not previously encountered in the Mallina Basin. Gold mineralisation at Hemi is hosted in a series of intrusions associated with stringer and disseminated sulphide rich zones.
The high value of the discovery is driven by its size, grade continuity and growth potential. The deposits have the potential to be mined by large scale, low strip ratio, low cost open pit mining methods.
Hemi currently comprises of six main zones – Aquila, Brolga, Crow, Diucon, Eagle and Falcon. Mineralisation has been confirmed to over an area of +3500m north-south, +3,500m east-west and to depths of up to 500m in some areas. Hemi remains open in multiple directions and significant potential remains to further extend mineralisation.
An extensive drilling program combining aircore, reverse circulation (RC) and diamond drilling was undertaken to test the extent of the deposit and infill, in support of a high quality maiden Mineral Resource Estimate of 6.8Moz at Hemi released to the market on 23 June 2021.
For the latest information on exploration and drilling results at Hemi, please view our ASX Releases, Corporate Presentation and Videos.
De Grey's immediate growth strategy is linked to increasing gold resources, extending deposits and making large new discoveries.
We have a three-tiered exploration strategy at the Mallina Gold Project following the discovery of Hemi in late 2019:
Hemi: an aspirational goal of establishing Tier 1 production potential from Hemi and nearby zones by proving significant extensions to the mineralisation footprint and at depth using RC and diamond drilling.
Greater Hemi: delineate the known mineralised intrusives within a 15 kilometre radius of Hemi and use aeromagnetics and aircore drilling to test for new intrusions throughout the Mallina Gold Project.
Regional exploration and shear-hosted opportunities: Use aeromagnetics and aircore drilling to test for new intrusions throughout the Mallina Gold Project. and test for other mineralisation styles across the 200km of shear zones to continue to incrementally expand the existing 2.2Moz resources outside Hemi. 
The Project is located within a 60 minute drive from the ports and regional centres of Port Hedland and Karratha. The region is rich with critical infrastructure to support a future mining operation including two major sealed highways that run within 20km of the Hemi discovery, a gas pipeline located 5km and 20km from Hemi, and a major 220kV electricity transmission line which also lies within 20km of Hemi.
We operate an 80-person accommodation camp at Wingina which is less than 10 kilometres from the Hemi discovery. The camp accommodates our geological and technical team, along with an extensive team of drilling contractors.