We seek to create long-term partnerships built on trust, transparency, and openness. We engage with stakeholders from the local community, local businesses, local, state, and federal government, Traditional Owners, and peak industry bodies on a regular basis.
Through regular engagement, we endeavour to understand and respond to the concerns and interests of the communities impacted by our operations. We regularly engage with the following parties:
• Federal government agencies
• Federal Member for Durack
• Member for Pilbara
• Minister for Regional Development
• Minister for Aboriginal Affairs
• Minister for Mines and Petroleum
• WA Premier and the Town of Port Hedland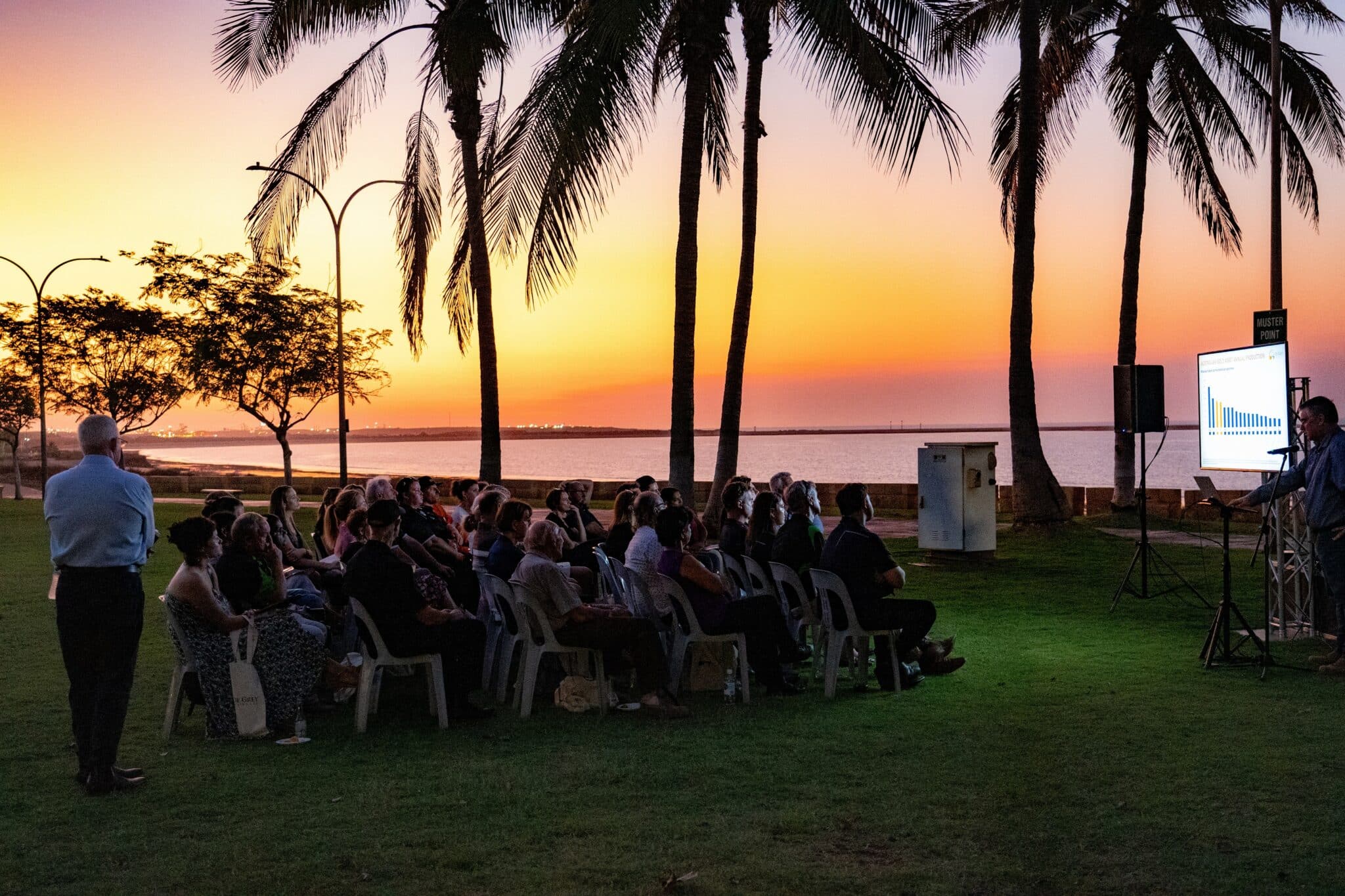 Since 2022, De Grey has hosted community Town Hall meetings in Port Hedland. Each event is attended by De Grey's senior leadership team to provide milestone updates on the Hemi Gold Project.
The Town Hall meetings present an excellent opportunity for key stakeholders to learn more about our exciting new gold project. Each meeting is a forum for local community members and local businesses to share their interests, questions and concerns.
Holding community town hall events provides us with a real opportunity to get to know local people and ensures a robust mechanism for two-way communication between our senior leadership team and the Port Hedland community.
Chamber of Minerals and Energy site visit
We hosted the Chamber of Minerals and Energy's Northwest Regional Officer, Megan Brouwer, for a site visit out to the Hemi Gold Project. Two of De Grey's geologists, Matt Flambard and Martin Ash, spoke about the experience of working on an up-and-coming gold project in the Pilbara, from a geological perspective. Matt commented that this has been a "once in a lifetime" opportunity to be a part of something so unique in terms of the scale and value of Hemi and its proximity to the surface.
Subscribe to our monthly
community newsletter!