We seek to make a positive impact on the communities we operate in through partnerships, sponsorships, donations and volunteering.
To ensure we have a meaningful impact in the community, our focus is on supporting local grassroots organisations in meaningful ways.
We seek to drive a collaborative approach to social investment by aligning our strategy with the regional priorities of the Pilbara at a local and state government level.
Based on extensive consultation with key community and government stakeholders and an analysis of the local context and government priorities, we have identified three pillars to drive our social investment that reflect the regional priorities of the Pilbara: education, health and wellbeing, and environment.

De Grey and Mission Australia Partnership
2022 marked the third year of our partnership with Mission Australia. Through this partnership, De Grey funds the East Pilbara Family and Domestic Violence (FDV) Outreach Case Management Service. The FDV Case Manager is crucial in helping victims of family and domestic abuse create safety plans and access the assistance they require. 
In 2022, we expanded our Containers for Change program, which is now operating across all three site locations.
The Containers for Change initiative encourages sustainable practices and allows us to support local Port Hedland not-for-profit organisations by donating the funds raised from our containers.
To date, De Grey has raised $4,674 through Containers for Change and donated funds to various local organisations. That's 46,740 containers that have been saved from landfill and recycled into everyday items.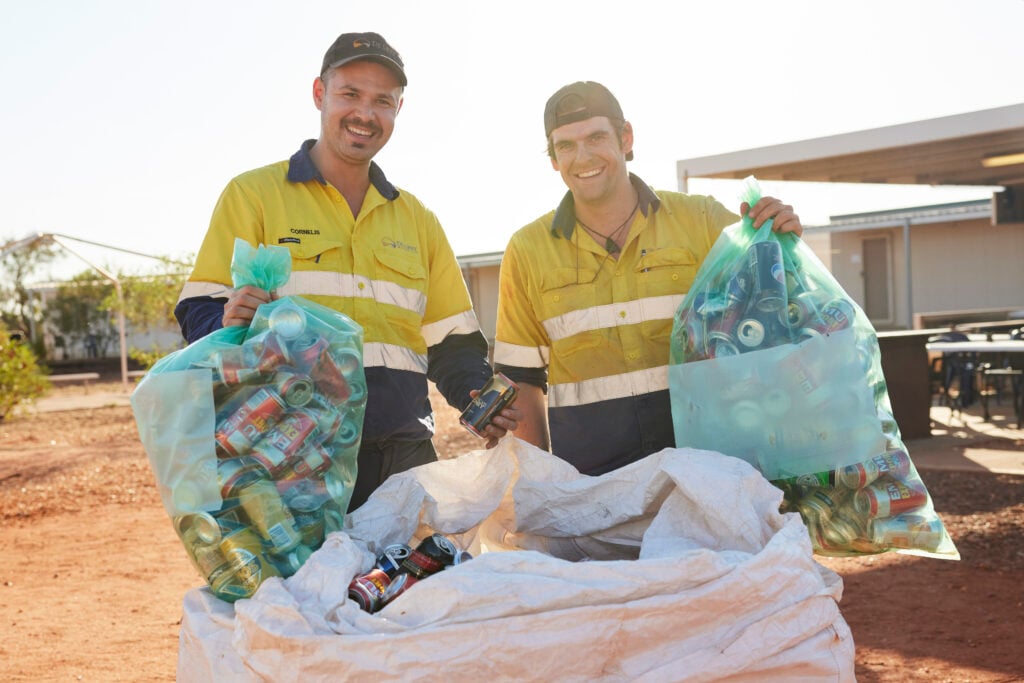 Subscribe to our monthly
community newsletter!